The Master Elite Pickup System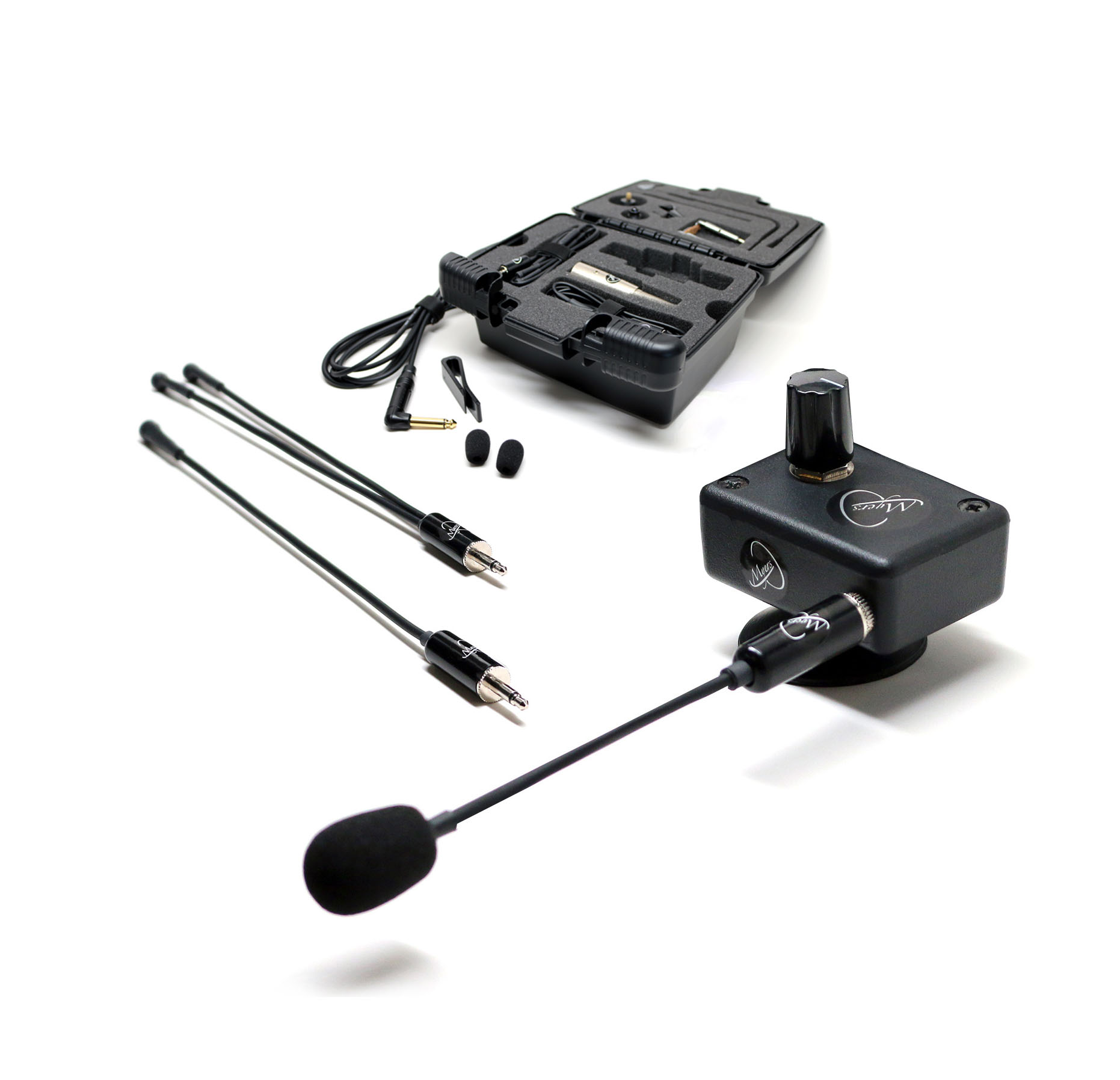 The Master Elite Pickup System
The Master Elite allows incredible versatility and mounts on almost any instrument without need for modifications. Easily switch between gooseneck microphones to give yourself the perfect set up in any situation.
In Stock

100% Satisfaction Guaranteed & Free 2 Year Warranty

No Tax Outside California

Free Tech Support & Secure Checkout
More Info:
Dimensions for preamp enclosure: 1.97" x 1.38" x .79"
Fully equipped with an internally powered, active preamp to produce the richest sound your instrument can deliver! Lithium battery power-source is included and pre-installed. Each pickup is meticulously tested before delivery.
Compatible with most wireless systems and effect pedals!
Includes:
(1) Active Master Elite Preamp Control Module
(1) Feather Series, Single Flexible Micro-Gooseneck with Micro Plug
(1) Feather Series, Dual Flexible Micro-Gooseneck with Micro Plug
(1) Grip Series, 3" Flexibe Micro-Gooseneck with Micro Plug
(1) Grip Series, 6" Flexible Micro-Gooseneck with Micro Plug
(1) Grip Series, Dual 6" Flexible Micro-Gooseneck with Micro Plug
(1) 4/4 Violin/Mandolin Carpenter Clamp
(1) 15' Ultra Light Right Angle/Straight Instrument Cord
(1) Bass/Cello Clip Package with Rubber Padding
(2) Saddle-Clips with Cork and Rubber Padding
(2) Feather Clips with Rubber Boots and Bumpers
(2) Suction-Mini Suction Cups
(2) Myers Micro Windscreens
(1) Belt Clip
Learn More About The Master Elite Here: